-->
The Microsoft Teams Toolkit enables you to create custom Teams apps directly within the Visual Studio Code environment. The toolkit guides you through the process and provides everything you need to build, debug, and launch your Teams app.
Installing the Teams Toolkit
See a list of Project Management software that integrates with Microsoft Teams. Find out which apps are the best match for your company size and industry. The Thrivent Action Teams Hub provides all the tools you need for every stage of your project. From brainstorming ideas and getting inspired, to sharing ideas and submitting post-event stories; the Hub has everything you need, all in one place. Divide the participants into teams of two or more people who've had a shared work experience (such as working on a project together). Ask Team Member A to share a negative experience they had working together with the rest of the group.
The Microsoft Teams Toolkit for Visual Studio Code is available for download from the Visual Studio Marketplace or directly as an extension within Visual Studio Code.
Tip
After installation, you should see the Teams Toolkit in the Visual Studio Code activity bar. If not, right-click within the activity bar and select Microsoft Teams to pin the toolkit for easy access.
Using the toolkit
Set up a new Teams project
Teams Project Management Tools
Create a workspace/folder for your project in your local environment.
In Visual Studio Code, select the Teams icon from the activity bar on the left side of the window.
Select Open the Microsoft Teams Toolkit from the command menu.
Select Create a new Teams app from the command menu.
When prompted, enter the name of the workspace . This will be used as both the name of the folder where your project will reside, and the default name of your app.
Press Enter and you will arrive at the Add capabilities screen configure the properties for your new app.
Select the Finish button to complete the configuration process.
Import an existing Teams app project
In Visual Studio Code, select the Teams icon from the activity bar on the left side of the window.
Select Import app package from the command menu.
Choose your existing Teams app package zip file.
Choose the Select publishing package button. The configuration tab of the toolkit should now be populated with your app's details.
In Visual Studio Code, select File -> Add Folder to Workspace to add your source code directory to the Visual Studio Code workspace.
Configure your app
At its core, the Teams app embraces three components:
The Microsoft Teams client (web, desktop or mobile) where users interact with your app.
A server that responds to requests for content that will be displayed in Teams, e.g., HTML tab content or a bot adaptive card .
A Teams app package consisting of three files:
The manifest.json
A color icon for your app to display in the public or organization app catalog
An outline icon for display on the Teams activity bar.
When an app is installed, the Teams client parses the manifest file to determine needed information like the name of your app and the URL where the services are located.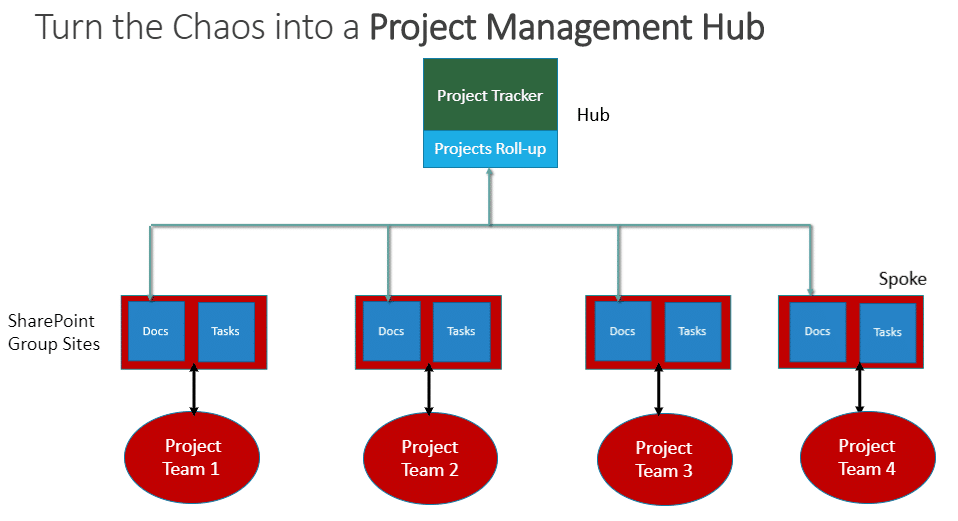 To configure your app, navigate to the Microsoft Teams Toolkit tab in Visual Studio Code.
Select Edit app package to view the App details page.
Editing the fields in the App details page updates the contents of the manifest.json file that will ultimately ship as part of the app package. SeeApp Studio manifest editor
Package your app
Modifying the app details page, manifest, or .env files in your app's .publish folder will automatically generate your Development.zip file. You'll need to include two icons in that same folder.
Install and run your app locally
Run your app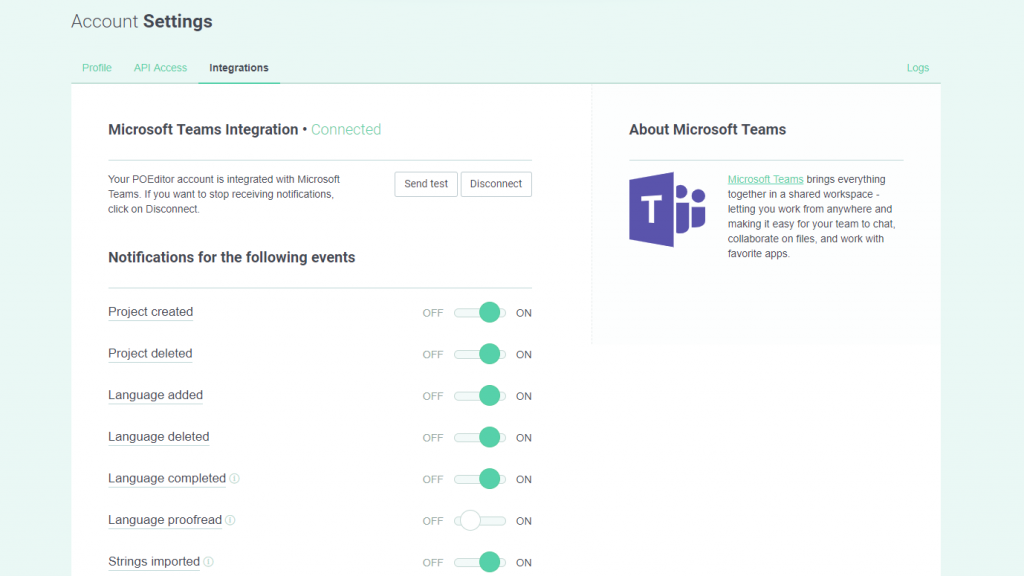 Install and run your app locally
Refer to the *Build and Run content in your project homepage for detailed instructions on how to package and test your app. In general, you need to install your app's server, get it running, then setup a tunneling solution so that Teams can access content running from localhost.
Teams Project Management
Enable development from localhost
If you wish to debug your tab based app on localhost using HTTPS, you will need to tell your browser to trust the app being served from https://localhost. Navigate to https://localhost:3000/tab. If you see a warning indicating that the site isn't trusted, choose the option to proceed anyway. Your app should now be accessible from the Teams client.
Run your app in Teams
Prerequisites: Enable Teams developer preview mode
Navigate to the activity bar on the left side of the Visual Studio Code window.
Select the Run icon to display the Run and Debug view.
You can also use the keyboard shortcut Ctrl+Shift+D.
The COVID-19 crisis has rapidly changed the way we live and work, and many organizations have shifted to remote work or are implementing a hybrid remote work approach as they reopen physical locations. To support this shift to hybrid remote work, we continue to improve the Microsoft Power Platform integration with Microsoft Teams to enable our customers to tailor Microsoft 365 to their needs and empower everyone to be a developer using low-code tools.
Today, we are excited to announce the release of Dataverse. Dataverse delivers a built-in low code data platform for Microsoft Teams, and provides relational data storage, rich data types, enterprise grade governance, and one-click solution deployment. Dataverse enables everyone to easily build and deploy apps and intelligent chatbots in Teams with Power Apps and Power Virtual Agents. Dataverse is built atop the Common Data Service, which reached general availability four years ago. Since that time, the Common Data Service added over 1,000 features and introduced support for Dynamics 365 and Power Apps.
Microsoft Teams and the Power Platform is shaping the future of work with low-code apps to run the business. The new functionality enables users to easily build applications and bots directly within Teams, empowering business users to rapidly respond to changing business needs and create custom solutions. With the addition of Dataverse, Teams users now have key business data at their fingertips to build new apps that address real business problems—all without ever leaving Teams.
The powerful combination of the Microsoft Teams and Dataverse enables:
An integrated experience for your custom apps inside Teams
Avoid wasting time by switching between multiple services and apps with one fully integrated experience. Creators can build, deploy, share, use, and administer Power Apps solutions from within Teams. Responsive app layouts native to Teams provide a streamlined experience across web, tablets, and mobile. With the ability to create and share custom templates, Teams users, Microsoft partners, and IT departments can create and share app templates across the entire company. Automate your Teams processes with Power Automate for Office 365 over your Dataverse data for an end-to-end experience.
Ms Teams Project Plan Tutorial
Quickly build and deploy apps and bots inside Teams
With both the Power Apps App Studio and the Power Virtual Agents Portal embedded in Teams, users can now easily and quickly build apps and bots with drag and drop simplicity in Teams without switching applications.
With this built-in data platform and an easy-to-use editable data table, there is no need to connect to storage. All users can now easily create custom data tables that are team and scenario specific. Optimize your Teams processes, drive greater collaboration, and improve efficiency with a built-in low code platform and low-code data storage.
Easily share and administer custom solutions through Teams
With an environment for each Team and no limit on the number of applications, Dataverse enables a simplified sharing model for Teams owners and members, all with immediate access to the data. Rely on built-in security and governance that works and was proven through Common Data Service. Dataverse provides access and security roles granted automatically through Teams membership, but customizable by Teams owners. Easily create and share chatbots with one-click deployment using your organization's subject matter expertise and Dataverse data.
An example of the power of Common Data Service can be seen with Rockwell Automation. Rockwell Automation is a worldwide leader in industrial automation and information, providing automation solutions to a broad range of industries such as energy, mining, food and beverage, and automotive, in over 80 countries:
"As part of Rockwell's digital transformation, we are focused on transforming everyone across the organization into engineers who can leverage technology to automate and simplify their jobs. We look at the Power Platform as a highway to turn all 23,000 employees into engineers. Common Data Service is the data backbone that enables people to store their data in a scalable and secure environment dynamically."—Chris Wagner, Analytics Architect, Rockwell Automation
Additionally, customers can start to realize immediate value by leveraging pre-built Power Platform solutions for Teams that build atop Dataverse. These solutions include Asset and Area Inspections, which can be customized to support inspections across multiple domains, create tasks for outstanding issues, and view long-term trends of commonly identified issues. These can be assets managed by organizations in banks, government agencies, or for spaces managed by retail stores, warehouses, hotels, and hospitals. Another solution that comes out of the box is Employee Ideas, which empowers team managers to engage all team members to submit ideas. Ideas can be organized by theme via campaigns, and all team members get to vote on the best ideas.
To learn additional details, please read the "A Closer Look at Data Platform Capabilities in Dataverse" blog post.
Ms Project In Ms Teams
Note: This post was updated on August 11. A name will be selected which we will share in the coming weeks.